BioTuring
Big Data Portal
Access the largest single-cell datasets with ease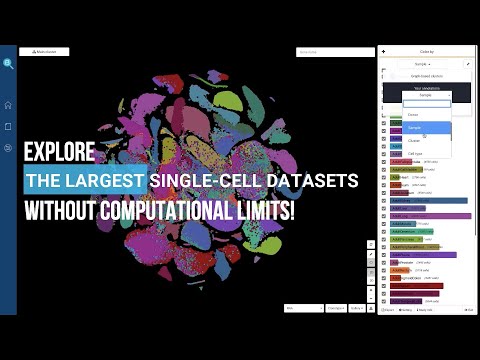 Today we launched BioTuring Big Data Portal. This enables scientists worldwide to connect to our server and analyze in real time the largest collections of single-cell datasets.
With a lot of engineering effort (100X in speed improvement of gene marker finding algorithm, data compression, improvement in sparse matrix read/write, scatter plot visualization, etc.), this for the first time allows scientists to perform real time analysis and visualization on millions of cells.
All you need is a normal laptop and BioTuringBrowser to connect to the portal.
How to set up?
Step 1:
Install BioTuring Browser &
input server information
Download and install BioTuring Browser at www.bioturing.com/bbrowser/download.
Go to Settings. Scroll to BESP settings and input the following credentials:
Server IP: bigdata.bioturing.com
Port: 11115
After that, click Apply settings.
Step 2:
Download the datasets to your server storage
If you successfully set up the server, you will find the Server button at the top right corner of the Home screen.
Search the datasets that you would like to explore and click Download. The datasets will be downloaded to your server storage, not your local machine.
Step 3:
Exploration
Click Explore on server to load a data set
Select a cluster and find similar populations across the database,
Find marker genes and run enrichment analysis,
Explore the sub-populations,
Find differentially expressed genes,
Study composition,
and many more options.
Meta-analysis
Cell Search: select a cluster and find similar populations across the database
Gene Search: view gene expression in all data sets